We know paid media
Under-utilised channel
Facebook advertising that converts.
With billions of monthly sessions and over 80% of Internet users on the platform, it should come as no surprise that utilising Facebook Ads provides one of the most targeted forms of online advertising.
Providing digital marketers with exceptional levels of targeting to over two billion users, Facebook allows you to speak directly to your target audience along each stage of the customer journey.
Whether you are just starting with Facebook, looking for a Facebook agency to manage your campaign or wanting to scale and grow your business. Clearwater will partner with you, providing strategic, technical and creative capability to bring your campaigns to life.
Powerful reasons to engage
An agency that brings Facebook to life.
Facebook success starts with a plan, a vision, and the capability, focus and commitment of a team that can bring it to life.
Clearwater will work with you to understand your goals, objectives and target audience, aligning a Facebook strategy and marketing campaign that is tailored for your brand and business.
Whether you are wanting to build awareness, drive engagement & customer loyalty or increase your online enquires, leads or sales, Facebook is one of the most cost effective digital advertising platforms. The benefits of Facebook for business owners make it a powerful platform that is difficult to overlook, these benefits include
Benefits
Targeting capability (granularity)
Audience – over 2.5 billion monthly active users
Cost effective – impressive reach vs cost
Ad options and types – budget friendly
Robust analytics & performance tracking
Raise awareness & perception of your brand
Custom call-to-actions
Remarketing / retargeting your audience
Key reasons
Why your business needs to utilise Facebook
Target your audience at each stage of the customer journer
Facebook provides end to end targeting that allows you to speak to your audience at all stages of the marketing funnels. Whether it's building brand awareness, interest, consideration, engagement or converting traffic to sales and customers, you can do so with incredibly granularity and flexibility.
Robust analytics & performance tracking
Facebook provides robust analytics and performance tracking that provides data and insights to make informed campaign analysis and decisions. Data is king and in the world of social media, Facebook provides a tremendous ability to track and target audiences with confidence and pin point precision.
Cost effective ad options
Whether you have a limited budget, modest or significant marketing budget, Facebook provides cost effective options for business owners. This includes impressive reach with over 2.5 billion active monthly users and granular targeting, Facebook provides a fantastic reach vs cost options regardless of your budget requirements. With many ad options and types available, the platform provides a budget friendly options for all business, large and small.
Remarketing & Retargeting
Taking your audience along the customer journey is a core marketing principle and Facebook provides comprehensive targeting options to re-marketing and retarget your audience. Whether its building brand awareness, reconnecting with your audience and building brand loyalty or providing compelling call to actions to generate sales or acquire more leads, Facebook provides retargeting options that can deliver stunning results.
How it's done
Facebook Ads management that works for you
Our Facebook advertising service is a fully managed marketing service, based in Melbourne. We work with your advertising budget to provide bespoke campaigns, providing end-to-end delivery and account management by one of our dedicated social media specialists. See our bespoke process below:
Our Facebook Ads management process.
In this stage we will learn as much as we can about your business to determine your social media goals and objectives. We will determine what success looks like for you and your business.
We will build a strategy around goals established in discovery. Key activities include audience targeting, budget allocation, platform & channels selection, funnel creation & project milestones.
We will assist in design and creation of social assets such as imagery and copy. This includes the technical implementation and creation of campaign across chosen ad platform(s).
All campaigns go through an approval process to ensure that factors such a, creative, tone of voice and branding guidelines are adhered to. Final review of technical campaign elements before going live.
Your campaign manager will provide on-going performance reviews & recommendation. This includes our live analytics dashboard as well as email (pdf) reports that include your key metrics and campaign insights.
Top brands trust Clearwater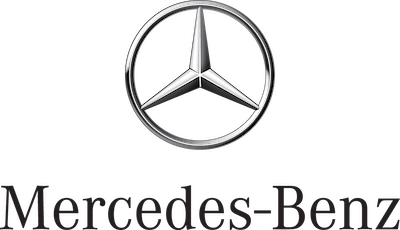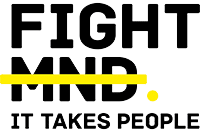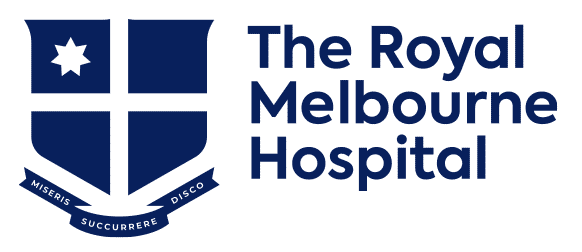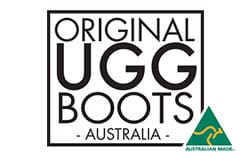 Your questions answered
Common Facebook advertising questions we get.
What is Facebook Advertising?
Facebook is a platform best known for its organic reach through posting content and branded material in order to build a community following. Facebook Advertising is a paid alternative businesses can employ to reach more people within their target audience. Campaigns and associated branded advertisements are created with specific objectives in mind, with budgets placed behind them to be pushed in front of qualified leads using the customer data collected and refined by the Facebook platform.
How does Facebook Advertising work?
Organic social posts can only garner so much reach, and it takes a long time to see an impressive return on investment. Facebook Advertising accelerates this process by placing your brand and offerings directly in front of the people who would be most inclined to appreciate it, aiding with brand awareness and promoting consideration.
Users create ads based on their specific objectives, and then bid within an auction system to get ahead of the competition. The ad seen as having the highest relevance to an audience, greatest quality, action rates, and with the most appropriate bid, will then be shown to the specified demographics selected.
How effective is Facebook Advertising?
Facebook's greatest benefit and asset is the amount of data it collects about users and their behaviours. The key for marketing to receive the greatest return on investment is to place highly relevant advertisements in front of highly engaged target audiences, and Facebook Advertising makes this possible like never before possible.
Using the advertising features and specifications available, businesses can delve into selecting who will see their ads based on users' interests, demographics, behaviours, connections, language, age, and so much more. It's important to remember, however, even though Australia has millions of average monthly users, they are likely using their Facebook account to communicate and check in with friends and family. Audience targeting needs to be not only highly refined but paired with ads that have clear image design and copy, a driven objective, and an engagement piece or offer that stops them from scrolling right past, otherwise your campaign will be at risk of losing your monthly ad budget without conversions. Always consider working with a professional Facebook Advertising agency who knows how to build and refine high performing campaigns in order to ensure the best return on investment possible.
How much does Facebook Advertising cost?
Facebook has no minimum spend threshold with their advertising products, meaning you can choose to invest as much or as little as you like. Every business is different, as will be the competition present within the industries they operate in, so it is always difficult to estimate a required budget. Instead, the resources you allocate behind your campaigns should be driven by your goals and the timeframes upon which you want to achieve them. The cost per thousand impressions (CPM) often ranges between $5-$10, meaning for that price, you can push your ad to be seen by over one thousand engaged users. Once you have built campaigns that generate some key insights in what works and what doesn't, the budget you place behind campaigns will soon start to generate a higher return on investment, lowering the costs versus rewards as you progress.
How does Facebook Advertising differ to organic posting?
Organic posting is all of the activity on Facebook without any paid promotion behind it. This could be highly engaged imagery, links to articles and resources, or status updates and engagement with your audience. Advertising on the Facebook platform can also be 'paid', which refers to all of your activities pushed and refined by using a dollar amount. These are often seen as sponsored posts shown to audiences beyond your account's followers.
What makes a good Facebook Advertising campaign?
This is a common question with a constantly evolving answer. Developing a high performing Facebook Advertising campaign means selecting a format aligned to current trends, your offerings, your target audience, and your end objectives. There is no cookie-cutter approach that will deliver the results your craving – instead you need to find the right voice and representation of your brand that resonates with your potential customers. Whether that means appreciating a healthy mix of carousels, videos, lead generation material, or standard ads, it will be a unique strategy developed for your particular situation.
If you are new to Facebook Advertising, developing the appropriate advertising material can take a lot of trial and error (not to mention marketing budgets). Why not skip this hassle and work with an agency that spends all day, every day, analysing the Facebook platform for what works best across every industry?
How long does it take to build a Facebook Advertising campaign?
Technically, you can spend as long as you need building your Facebook Advertising campaigns, but with some skill and experience it is a fairly swift process once the design and research stages are complete. Facebook also typically spends an average of 24 hours reviewing ads to ensure that they meet policy guidelines before going live.
What is Facebook Pixel?
Facebook Advertising is only as good as the metrics and insights accumulated off the back of it. Facebook pixel is a small piece of code added to your website that enables the Facebook platform to track user behaviour and tag them as website visitors for future remarketing purposes. This allows you to review the performance of your campaigns, ad sets and creatives, promoting greater strategies for optimisation and audience targeting.
How do I measure the performance of my Facebook Advertising campaign?
As mentioned above, Facebook pixel is a crucial element in measuring the performance of a Facebook Advertising campaign. But it is also important to be mindful of a set of metrics.
If you are engaging with the Facebook Advertising specialists at Clearwater, then this is something you don't have to be concerned with. We offer frequent, clear, and completely transparent reporting that outlines the return on investment generated by your campaigns against your goals.
If you are tackling campaign creation and management yourself, be sure to review:
Frequency Rates (the average amount of times your ad is seen by each user).
Relevancy Score (how much engagement is being generated by your ad)
Acquisition costs (how much it has cost in total ad spend to acquire each customer)
Why is Clearwater the best Facebook Advertising agency in Australia?
Clearwater are Facebook Advertising specialists trusted by countless businesses across Australia. We build our campaigns with a results-orientated focus, taking the time to understand your brand and the goals you are looking to achieve. And we strive until we deliver, applying not only an unparalleled technical expertise on the Facebook platform, but the processes to move through ideation, creation, development, testing and refinement at speed to offer you the ultimate creatives, ad copy, landing pages and audience targeting.