We know paid media
Social media powerhouse
Instagram marketing that engages & converts.
With over 1 billion people using Instagram every month and 200 million Instagram users visiting at least one business profile a day, Instagram allows business owners to drive and build engagement unlike any other platform.
With over 30% of Instagram users using the platform to purchase a product online, you can quickly see that the Instagram provides significant opportunities to help business owners drive millions of product sales online every month.
Are you just starting with Instagram or looking for an agency to engage, nurture and convert your target audience into followers and customers?
Clearwater can partner with you to provide strategic, technical and creative capability to bring your Instagram advertising and marketing campaign to life.
Powerful reasons to engage
Partner with an agency that understands your audience.
Success with Instagram requires a plan and thorough and comprehensive understanding of the platform and your target audience.
Clearwater will work closely with you to understand your business goals and objectives to ensure that we align our strategy and marketing campaigns to your target audience and objectives.
Whether you are wanting to build brand awareness, drive engagement, increase your online followers, customers or clients, Instagram provides one of the most effective social media platforms to do so. The benefits of Instagram ads for businesses include;
Integrated Ads are fully integrated with the Facebook Ads platform
Targeting capability & audience reach – 1 billion monthly users
User Engagement & average time on platform
Ad recall – Instagram up to 2.8x higher than all other social platforms
Ad options and types
71% of the audience is under 35
50% of all users follow brands remarketing / retargeting your audience
Powerful reasons to engage
Creative and effective ad formats.
Instagram provides the ability to be creative like no other platform and that includes ad formats and options to engage and convert your target audience. These centre on image/video feed ads and story ads that provide advertising with highly flexible options, including carousel feed ads as well as the truly immersive Canvas Story ads, allowing advertisers to create a 360VR
CAROUSEL AD
STORY AD
VIDEO AD
Key reasons
Why Instagram needs to be part of your digital and social media marketing.
Higher user engagement rates
Instagram offers and provides more user engagement that Facebook. Recent studies revealing that users are more likely to engage with advertising on the platform than Facebook. With only 32% of Facebook users regularly engaging with brands, users of Instagram do so at a rate 68%. These high engagement rates make it a must for business owners wanting to engage with their customers and target audience.
Audience and reach
Did you know that 71% of all Instagram users are under 35 and that 50% of all users follow brands? Over 1 billion people use Instagram every month with over 30% of users making a purchase using the platform. Instagram provides audience reach coupled with highly effective and cost effective advertising options for your business.
Ad targeting and recall
Instagram provides the ability to target your audience along each stage of the marketing funnel with cost effective options and hyper targeting. With up to a 2.8x higher ad recall than all other social media platforms, it provides highly flexible options that will fit within your marketing budgets, large or small.
Remarketing & Retargeting
Instagram provides highly effective remarketing and retargeting options that will allow you to ensure that your brand and business is not forgotten. Remind your target audience you are still here by utilising highly effective retargeting options to reengage your target audience and followers.
Dedicated specialists
Instagram ads management that works for you.
Your Instagram marketing campaign is managed by our dedicated social media marketing specialists. From your initial call with our team, through the growth, success and any challenges along the way, our team is committed to providing expectational customer service.
Our team will provide you with a monthly performance update by phone and take you through key performance metrics and campaign insights.
We also provide dashboard reporting that enables you to review your campaign performance online 24/7 with your dedicated campaign manager only a phone call or email away.
Visible brands trust Clearwater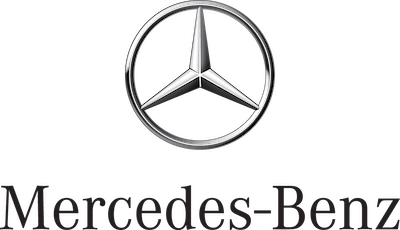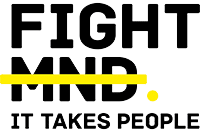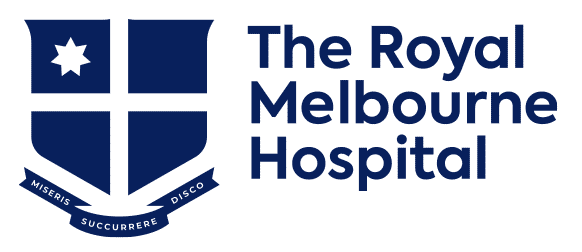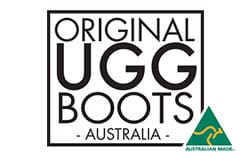 Your questions answered
Common Instagram advertising questions we get.
What is Instagram Advertising?
Instagram advertising is the creation and distribution of paid, sponsored content to be seen by a wider target audience beyond your existing follower count. Many businesses will take advantage of the Instagram platform to build a community behind their brand using highly aesthetic imagery and videos, but this can take time. By allocating a budget behind Instagram ads, you can select an audience comprising of your ideal customers, and exponentially improve the exposure of your brand.
How does Instagram advertising work?
Instagram advertising is similar to organic posting in terms of creating branded images, images sets, or videos to attract and convert audiences. Rather than relying on the social sharing element, however, Instagram ads will appear in feeds with a sponsored label to indicate they are advertisements. They are created through a business account, where users are able to select their target audience based on several key demographics and behaviours. It will then follow an auctioning system where bids are placed to get in front of these audiences, and should your ad prove relevant, high quality and set to deliver good actions from audiences, the platform will allow it to be shown.
How effective is Instagram advertising?
Instagram is a platform with hundreds of millions of monthly users (and growing) spending hours each day reviewing content. Studies show that over a third of these users have engaged with a business over this platform. By creating a campaign that is engaging, well-targeted, and partnered with a desirable product or service offering, Instagram Advertising often proves to be one of the most rewarding platforms within a wider digital marketing strategy.
How much does Instagram Advertising cost?
Instagram Advertising is a flexible tool used to grow the exposure of your brand within your target audience on the platform. One of the key benefits is that it costs as much or as little as you like. Our specialists at Clearwater tell our clients it is more important to be concerned with your goals and the timeframes you wish to achieve them in. By creating a well-structured campaign that utilises the depth of audience targeting capabilities means you can receive incredible return on investment with only minimal investment. The average expectation of costs can range anywhere between 20 cents to $5 for a click, but what really matters is the amount of engagement and conversions generated from that budget.
How does Instagram advertising differ to organic posting?
Organic Instagram posting refers to all of the activity from your business account that doesn't include any paid promotion behind it. This is the content you post consistently to build value and grow your follower account, yet still only with limited reach. Instagram advertising is the paid alternative to this, where you can still create strong, branded imagery and videos to be distributed, but with more refined audience targeting and an allocated budget behind it for greater exposure. These sponsored posts or advertisements can then redirect potential customers to your business Instagram account, or directly to a website or landing page to promote engagement and conversions.
How long does it take to build an Instagram advertising campaign?
Every business will have different goals, competition, and strategies within their digital marketing, and will therefore have a different experience in building an Instagram advertising campaign. The greatest differentiator will be whether you are trying to create these campaigns yourself, or whether you are working with an agency. Doing it yourself can be a stressful, confusing time as you do not have the experience or insights available to know what works well in your industry.
Partnering with an agency can save you time, money and distress as specialists guide you on how best to build a target audience, develop appropriate and engaging creatives, and be smart on how to allocate the right budgets for healthy return on investment. Working with us can see your campaign up and running in no time at all.
Which Instagram Ad format works best?
A variety of Instagram Ad formats are available for businesses to utilise in order to engage their target audience. These include:
Photo Ads: Either square or landscape, this format is the most common used on the platform and is great for objectives ranging from building reach and traffic to generating leads and conversions.
Video Ads: Again, this format is available in a square or landscape format and can run up to 60 seconds in length. Video is incredibly popular on the Instagram platform as it holds users' attention for longer (when done correctly), and so is excellent in building brand awareness, interest and engagement.
Carousel Ads: Showing between 2 and 10 images or videos in direct succession gives users a quick, comprehensive insight into your range of offerings. This is an ideal format for demonstrating versatility within your brand.
Collection Ads: A direct display of products that are both cohesive and engaging, promoting better reactions from users further down the funnel, ready to convert or visit your store.
Does Instagram Advertising get you followers?
Instagram Advertising is used to increase the exposure of your brands to achieve your objectives. This isn't necessarily limited to direct conversions. Ads can be structured with engaging formats to build brand awareness and interest into your offerings, and when you target the appropriate audiences, there are good chances they will choose to follow your account for new information helping them along their buyer journey.
Why is Clearwater the best Instagram Advertising agency in Australia?
When including Instagram Advertising into your overall digital marketing strategy, you need to appreciate what draws users to the platform: highly aesthetic, highly engaging content. The Instagram specialists at Clearwater have enjoyed so much success with our clients' campaigns because we take the time to understand their businesses, create bespoke strategies to achieve their goals, and develop winning creatives that perfectly attract target audiences. We are proud to have an unbeatable 5.0 Google review score, cultivated by delivering countless campaigns with maximum return on investment with no added stress to our clients.