We know paid media
Connections that convert
LinkedIn campaigns that connect and convert.
LinkedIn provides what could be considered as the only true professional social platform. While many consider it a must for B2B advertising, it can be mistakenly overlooked in favour of Google or Facebook Ads.
LinkedIn is the number one platform for B2B marketing effectiveness to build brand awareness, drive traffic and generate leads.
With over 600 million professionals on LinkedIn and 4 out of 5 users driving business decisions for their organisation, it should come as no surprise why it has become the leading and largest professional network.
Forging enduring connections
Make the
right connections
. Not just lots of them.
Did you know that LinkedIn provides the most effective network for B2B marketing? Success with LinkedIn advertising requires a strategic approach to effectively target the "right" connections.
Whether you are wanting to utilise the power of LinkedIn advertising for your business for the first time or looking to find a LinkedIn agency to manage your campaigns, Clearwater will partner with you to provide highly effective LinkedIn campaigns that will connect and convert. Our campaigns will build brand awareness & recall, generate leads, increase your sales and grow your client base.
Benefits
Audience reach – over 600 million active users
High performing platform for B2B marketing
Targeting capability – matched audiences & custom targeting
Ad variety – from video to text
Increased visibility of your brand
Message Ads – private message target group
Impressive reasons to deploy
Persuasive ad formats
LinkedIn provides objective based advertising that will allow you to take your audience at any stage of the sales cycle. This includes building awareness, driving consideration and increasing your conversions. This is achieved through highly effective and powerful ad types and options, these include:
SPONSORED CONTENT
Sponsored ads appear directly in the LinkedIn feed of users of your target audience. There are three formats: single image ads, video ads, and carousel ads. This format allows you to:
Target your audiences using accurate, profile-based first-party data
Reach a highly engaged audience
Drive leads, build brand awareness, and nurture opportunities at every stage of the sales cycle
TEXT ADS
Text Ads are simple but highly effective pay-per-click (PPC) or cost-per-impression (CPM) ads. This format provides:
Easy creation of ads and campaign creation
Tailored messages to your target audience
Pay for only the ads that work with per click per impression
MESSAGE ADS
Message Ads allows you to reach prospects on LinkedIn Messaging. By utilising Message Ads, you can:
Send direct messages to your prospects
Drive strong user engagement and response rates
Measure value by seeing which roles and companies are engaging with your ads
Joining the network
Why LinkedIn marketing should be
incorporated into
your strategy
.
Largest professional B2B network
LinkedIn provides a professional network that sees 4 out of 5 decision makers within an organisation utilising the platform. Connecting with key decision makers provide the most effective opportunity to connect and close your opportunities.
Increase your conversion rates
According to a year long study conducted by market leaders, Hubspot, LinkedIn Ads covert users to leads at just over 6 per cent. Compared to Google Search at 2.58 per cent, it should as no surprise that LinkedIn can provide exception ROI for your business.
Audience & custom targeting
LinkedIn provides powerful custom targeting and matched audience capability. This targeting provides highly specific and narrow targeting of your audience. This includes, industry specific variables as well as standard demographic information such as job title, company size, skill, seniority and industry.
Ad types & Options
Outside of the standard advertising types you will find on other social platforms such as sponsored content and sidebar ads, Linkedin provides an extensive list of ad options and choice. These include, text ads, Sponsored InMail, Message ads, programmatic display ads and dynamic ads.
LinkedIn specialists
LinkedIn ads management from an award-winning agency.
Your LinkedIn marketing campaign is managed by a dedicated LinkedIn specialist. From your initial call with our team, through the growth, success and any challenges along the way, our team is committed to providing expectational customer service.
We provide you with a monthly performance update by phone and take you through key performance metrics and campaign insights. We provide dashboard reporting that enables you to review your campaign performance online 24/7 with your campaign manager that is only a phone call or email away.
Visible brands trust Clearwater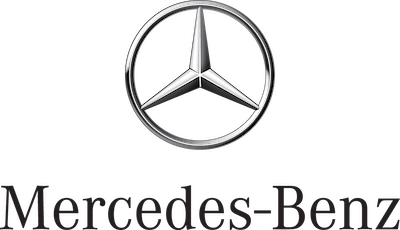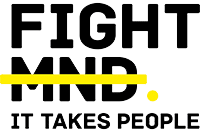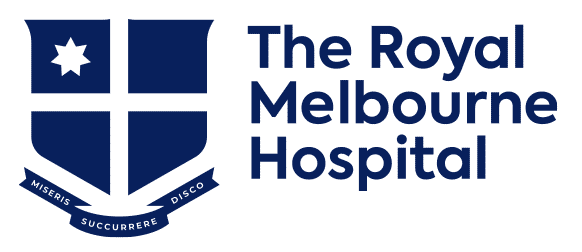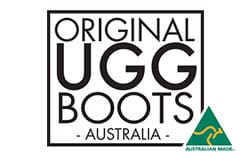 Your questions answered
Common LinkedIn questions.
What is LinkedIn Advertising?
LinkedIn is a social media platform unlike any other. Built to allow professionals to network and connect with each other over opportunities, it has exploded to be one of the primary avenues for B2B organisations to reach the decision-makers within their target audience. The content and branded marketing collateral has exceptional engagement given the users are searching for real value from the platform – in fact, studies suggest 80% of B2B marketing leads from social media are all born and won on LinkedIn.
LinkedIn Advertising is a refined application of this process, upon which businesses can create highly tailored, sponsored ads for their target audience in order to expand their reach beyond existing follower counts.
How does LinkedIn Advertising work?
LinkedIn Advertising works similarly to other paid Social Media Advertising tools. Once an ad has been designed and created, users will operate on a bidding system where a budget is submitted alongside audience and campaign selections with Campaign Manager. This will then place the ads within a rapid auctioning system to allocate whether it will be considered relevant and shown to specified audiences. Therefore, in order to create a winning LinkedIn Advertising campaign, you must find the perfect combination of bidding amounts, sharp audience targeting, and relevant messaging to see it posted and generate a healthy return on investment.
How effective is LinkedIn Advertising?
When done successfully, LinkedIn Advertising campaigns can place your business in front of millions of potential clients and partners. It is important to remember that these audience members are far different to those on other social media platforms, such as Facebook and Instagram. Whereas those users might be more willing to browse and are open to being surprised, LinkedIn audiences only want to be exposed to content that will benefit them in their professional field. Fortunately, audience targeting is refined to work for the platform, allowing users to target the ideal ad formats based on more demographics like professional job titles, industry, business models and more. This means that LinkedIn Advertising often comes with a higher cost per click (CPC) than other platforms but can come paired with conversions holding a far greater transactional value.
How much does LinkedIn Advertising cost?
LinkedIn Advertising allows users to invest flexible budgets based on the goals they are looking to achieve, and the timeframes upon which they want to achieve them. The cost behind each ad will varying depending on a range of factors, such as the audience you are targeting, the objectives behind your campaign, and of course the bidding necessary to win the auction process for it to be shown. There is also a minimum daily budget amount required when starting on LinkedIn of $10 to be aware of, and cost per clicks can range around the $5 mark. It is important to remember, however, that despite the amount spend on the ads, this has to be placed into context with return on investment from the quality of the ads and their ability to convert.
How does LinkedIn Advertising differ to organic posting?
Organic posting on LinkedIn refers to any pieces of content you have made available or shared on your account without paid promotion behind it. LinkedIn Advertising, on the other hand, is creating posts and actions with a budget behind it in order to push the content in front of targeted audiences beyond your existing follower count.
How long does it take to build a LinkedIn Advertising campaign?
The amount of time it takes to build a LinkedIn Advertising campaign will vary depending on a variety of factors. If you are tackling it yourself, it will naturally take some time to become familiar with the platform and completing the due diligence to develop powerful creatives and proper audience targeting. At completion LinkedIn will also require approximately 24 hours to review new ads to ensure they align with policy guidelines before sending it live.
If you decide to work with an agency to develop your LinkedIn Advertising campaigns, the process will differ slightly as the specialists walk you through the process to ensure everything is aligned with your business and goals. At Clearwater, we carve out the time needed to understand what you are trying to achieve in your campaign and who you are trying to target, so we can develop a bespoke strategy that delivers this quickly. We are capable of doing this at speed given our extensive knowledge of the platform and the best practices for a range of industries, as well as our processes for constant testing, review and refinement.
What businesses should use LinkedIn Advertising?
LinkedIn as a platform is designed to benefit professionals looking to network for mutually beneficial opportunities, and so it makes sense that LinkedIn Advertising campaigns benefit businesses fitting this description. Whether that makes you a small business trying to increase your lead generation results, or a larger organisation pushing brand awareness to overcome your competitors, there are effective strategies waiting to be utilised by you.
Which LinkedIn Ad format performs best?
LinkedIn Advertising offers a variety of formats designed to help you achieve a range of objectives. These include:
Single Image Ads: These are the most common ads found appearing on users' feeds, working excellently for brand awareness and lead generation.
Carousel Image Ads: This format allows businesses to display a range of products or resources within their portfolio in one single sitting, ideal for giving potential customers or clients insight to what they could receive when doing business with you.
Video Ads: Depending on the production quality of the videos used in your ads, this format holds a lot of potential to draw in and hold the attention of audiences. This makes it ideal for building awareness of your overall brand or new announcements made from the business.
Why is Clearwater the best LinkedIn Advertising agency in Australia?
LinkedIn Advertising is only an effective marketing avenue when campaigns are created and maintained by someone in-tune with the platform. Without a keen understanding of audience targeting and the nuances around developing creatives that spur engagement can lead to businesses losing a dangerous amount of marketing budget on ailing campaigns.
Here at Clearwater, our LinkedIn specialists spend all day, every day, studying the social media platform to better understand what campaigns are rewarded most by audiences and generating hyper-focused testing and optimisation processes for unparalleled return on investment.
We are based in Melbourne and work with businesses Australia wide, including Sydney, Brisbane, Perth, Adelaide and Hobart.