We know digital
Under-utilised channel
Cost effective, high conversion ad platform.
Microsoft Advertising (formerly Bing Ads) provides advertising with advantages that are getting it a lot of attention. Formerly name Bing Ads, Microsoft Ads can provide marketers with lower cost per click, better conversion rates and untapped opportunities with lower competition compared to other platforms.
This includes the advertising possibilities in search engines such Bing, Yahoo! and the AOL network. Across display advertising options platforms include MSN, outlook.com, Windows and Xbox.
Whether you are new to Microsoft Advertising or looking for a Microsoft Advertising agency to partner with to manage your marketing campaigns, Clearwater will provide strategic, technical and execution capability for your business.
Powerful reasons to engage
Why engage Microsoft Advertising?
Many digital marketers overlook the Microsoft Advertising (Bing Ads) platform due to misconceptions, in particular, audience reach. The platform has continued to see year on year growth in audience growth with over 16 million unique monthly users in Australia alone.
When compared to other platforms such as the Google Ads network, Microsoft Advertising often provides cheaper cost per click, better conversion rates and lower competition across highly competitive verticals. Key demographic data suggests that 1 in 3 users on the platform have a household income of over $100k/pa.
What does this mean for your business? The platform provides marketing opportunities that you may have overlooked whilst providing more cost effective PPC options than other platforms such as the Google Ads network.
Know your Bing audience
We create the right path for your audience
Clearwater will ensure that your audience can hear your voice. Whether you are needing to build brand awareness, increase revenue or reengage and improve your conversions, we ensure that we create a path for your target audience to your business.

We follow straight forward marketing principles that work, that is, we focus on your target audience at each state of the buy cycle. Whether this is hearing about your brand for the first time or looking to make online purchase as soon as possible, our campaigns will align to your customer journey.

We provide end-to-end strategy, from the initial recognition of your brand, through to taking action such as making a sale, or leaving an enquiry on your website. We identify the most effective platforms and ad types for each stage of the customer journey, in order to maximise your ad spend and improve conversion rates.
Age
73% of users are under the age of 45
Gender
45% are female and 55% are male
Education
33% of users graduated from college
Income
25% have a household income in the top 25%
Delivering the goods
Microsoft Ads management that delivers.
Whether you are new to Microsoft Ads marketing marketing, looking to review your campaign or have a Microsoft Advertising agency manage your campaigns, Clearwater can provide your business with PPC capability to improve your return on ad spend and maximise your online revenue.
Our Microsoft Ads management plans and advertising campaigns are bespoke, we understand that your business is unique.
We work with you to understand your business goals, objectives and timeframes to ensure that your ad campaigns deliver the performance you expect.
As an official Microsoft Advertising partner agency, our specialist team will setup, optimise, test and monitor your Microsoft advertising campaigns with monthly performance reviews and providing 24/7 access to live online performance dashboard re
Join these industry-leading brands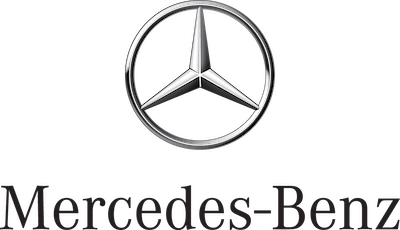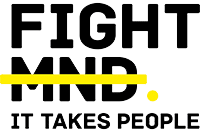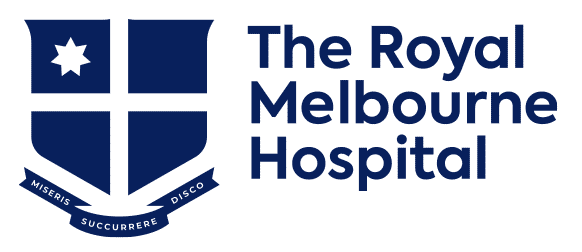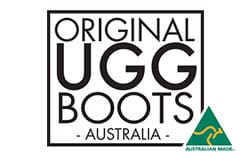 Your questions answered
Common Microsoft Advertising questions.
What is Microsoft Advertising?
While many online users continue to see Google as the prime and only search engine, Microsoft continues to offer a useful alternative where businesses can find unexpected levels of success. Microsoft Advertising is creating sponsored listings that appear on the search engine similar to Google Ads, with campaigns optimised for the Microsoft Search Network. Businesses operate on a bidding system for their ads to appear when keywords are entered into the search engine, being presented above the organic listings. This also follows the popular pay-per-click (PPC) model, meaning businesses will only pay when someone actually clicks on their ads and is directed back to a website or landing page. Performance of campaigns can be refined using the platforms' rich audience targeting capabilities, prompting only users interested in your product to click through, and generating a healthier return on investment.
What businesses should use Microsoft Advertising?
Every type of business can enjoy success through using Microsoft Advertising. Whether you are B2C or B2B, looking to generate direct sales to your online ecommerce store or generating leads for a service-based operation, a Microsoft Advertising campaign structured with your specific goals in mind can deliver positive results for your overall digital marketing strategy. Spreading your resources against different ads can aid in building awareness for your brand, as well as direct targeted audiences to the right pages that can promote better conversions and return on investment.
How does Microsoft Advertising work?
Microsoft Advertising operates on an auction system where businesses bid to have their ads shown in search engine results pages. After creating campaigns and allocating the keywords you wish to target, you will then be required to state an amount you are willing to pay each time a user clicks on your ad. Should you win the auction against others competing for that space within your industry, your ad will then appear on the top or to the right of the search results. The position is determined by the relevance of your website in relation to the target keywords, how your ads have performed in the past, and how your bid compares to others made during the auction stage.
How much does Microsoft Advertising cost?
Microsoft Advertising works off the pay-per-click (PPC) model, which means that after your bid is accepted and a budget is placed behind your ad campaign, you will only pay once a user of the search engine actually clicks on your ad. It is for this reason that you can invest as much or as little as you like to your Microsoft Advertising campaigns. If you are engaging the services of an agency, you will also be required to pay a management fee to cover the ongoing efforts related to building, maintaining, and optimising the advertising campaigns. While this might seem like an added expense that you can avoid, it is important to be cautious. Opting to manage Microsoft Advertising campaigns yourself, or under a cheaper, unprofessional agency, can relate to inadequate builds and ongoing performance issues, resulting in a poor return on investment on the funds you do allocate. Having clear goals and time frames, a target audience, and an agency partner with a wealth of experience building high performing campaigns can allow you to maximise the potential from your investments.
Is Microsoft Advertising the same as Bing?
Yes, Bing Ads has since been re-named and re-branded to Microsoft Advertising.
Is Microsoft Advertising better than Google Ads?
It is no secret that Google commands far more market share than the Microsoft alternative. In fact, it is believed that Google enjoys 92% of searches made on engines, meaning it is far more likely for you to gather a higher volume of traffic through Google Ads. With that in mind, however, the popularity of the Google platform has meant higher prices per click. By including Microsoft Advertising within your overall digital marketing strategy, you can take advantage of more cost-effective click prices with the same audience targeting, delivering a stronger return on investment from conversions.
What is the Microsoft Audience Network?
The Microsoft Audience Network is a platform used by the search engine that pairs artificial intelligence with customer insights in order to place ads in primed positions for the greatest return on investment. Making the most of other Microsoft properties, such as Outlook.com and Microsoft Edge, the Microsoft Audience Network generates ads that are high-performing, cross-device, adjustable in size and shape to blend with the page it is presented on, and can be displayed either as image-based or on a feed-based ad.
What benefit can Microsoft Advertising bring to my business?
Businesses can receive a myriad of additional benefits by including Microsoft Advertising to their overall digital marketing strategy. These include:
Targeting ads to be shown when a search is made by a user in your service area
Provide additional key information about your business and brand with the available ad extensions
Import existing Google Ads campaigns for ease of creation and optimisation
Hold greater control of daily budgets without a mandatory spending amount
Automatic bid adjustments determined by factors such as location, time of day or devices used for searches
Why is Clearwater the best Microsoft Advertising company in Australia?
Clearwater's Microsoft Advertising specialists have a wealth of skill and experience when it comes to crafting and refining high performing campaigns.  We also appreciate how stressful and confusing it can be trying to build these campaigns yourself – knowing which audience to target, how much budget you should allocate within a time period. We make the process as easy as possible by working with you every step of the way, right from understanding your goals at the beginning to eventually turning them into reality.