Record-high student enrollments through social media advertising for Australia's leading entertainment & arts education provider.
Background
Collarts are the industry-leading creative industry education provider (Australian College of the Arts Pty Ltd), with a 30 year history as a trusted education provider.
The revered multi-campus independent tertiary education college sought to resurrect the College's underperforming paid media activities, embrace new platforms and build a robust foundation for all conversion data from scratch.
Market a wide range of arts and entertainment course offerings.
Expand the business into multiple physical locations with as many high-quality students as possible.
Plan and develop an omnichannel strategy to garner new leads with laster-targeted cohorts across: Google search ads, retargeting, Facebook, Instagram, YouTube and Snapchat.
Generate as many new opt-ins through the PDF Course Guide download program as possible and convert them into registrants for campus open-days.
Ensure our initial SEO successes were continued through the planning, design and launch phases of multiple iterations of their WordPress website, and eventually into a major website CMS change to HubSpot.
Developed highly targeted, end-to-end advertising campaigns across paid channels (Google, Facebook, Instagram, YouTube, Snapchat).
Work seamlessly with the client's marketing team and web developers to ensure that SEO was at the forefront of design and launch of new websites.
Became early-adopters of the Snapchat ad platform, tapping into it's full platform's full capabilities, working hand-in-hand Snapchat as beta-testers for Snapchat.
Completely restructured the client's website conversion tracking and did so again when a HubSpot CMS and HubSpot CRM transition took place.
Integration of all ad platforms, web forms and tracking technologies with their new HubSpot CRM.
Business expanded from one single campus location to four separate physical campuses.
Collarts acquired the well-established Mercer School of Design, further expanding it's entertainment-focused education offering into Interior Design, Decoration and Styling.
A single campaign (among many) generated 958 course guide brochure downloads, converting into 314 open-day student enrolments.
Key outcomes
A SINGLE CAMPAIGN YIELDED
958
Course brochure downloads
WHICH RESULTED IN
314
Open-day student registrations
OUR RELATIONSHIP SPANNING
5+
Years of partnership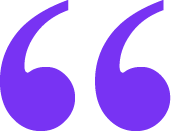 Clearwater has demonstrated a knowledge of our audience and of us as a business, with the ability to move, change and pivot mid campaign if we need to.
Jesse Howes
Campaign Marketing Manager - COLLARTS
Want to see your brand here? Reach out below to see how we can help.
Speak with one of our digital marketing specialists today.