We shift ecommerce brands into overdrive
Modern retail businesses offering their product range online must contend with a highly competitive landscape, creating a need for every aspect of their digital presence to be purposefully tailored towards building positive awareness, engagement, and securing sales. Only those with a sophisticated and optimised ecommerce marketing strategy filled with the right channels and practices will enjoy long-term success. At Clearwater, our ecommerce marketing specialists appreciate your ultimate goal: revenue growth.
We build modern campaigns that allows your business to navigate and maximise your potential on the various marketing opportunities available to you, such as PPC, social media, email marketing, content marketing, and more. With constant refinement based on targeted analytics, we help you to attract more site traffic, convert more visitors into customers, promote higher purchase amounts and repeat transactions, and ultimately increase your end return on investment. Whether you're using Shopify, BigCommerce, Magneto, OpenCart, or another platform, our specialists know how to drive success.
PLATFORMS WE LOVE
We're experts in:
PAID MEDIA
Paid search and social for ecommerce growth
Winning with an ecommerce platform occurs when you positively grab the attention of your target audience on the channels they're frequenting. When a potential customer enters a query on Google or Bing related to your offerings, you want tailored ads of the relevant items in your product line to appear. Clearwater specialists set up a range of winning pay-per-click (PPC) campaigns to help you do this, such as on Google's shopping network using highly aesthetic visual ads, or Google Ads to direct qualified traffic back to your site.
We also help you build brand awareness and engagement using social media channels appropriate for your business. Facebook, Instagram, LinkedIn, YouTube, Snapchat – if that is where you customers are, that's where we'll be directing your content & ads! Our social strategies build trust, exposure, and authority for your brand within the industry, with consistent, yet tailored material released across your platforms.
Together, our team applies unmatched industry-specific insights to drive more clicks, more interest, and more ecommerce sales for your business.
WHAT WE DO
Our ecommerce expertise
We deliver comprehensive ecommerce marketing strategies for D2C brands that attract, convert and retain customers long-term. Here's what we do:
Integrations & automation
REAL RESULTS
Ecommerce case studies
DRIVING
+452%
Increase in website Revenue
LORRAINE LEA
Turning a 30 year old business into a retail powerhouse.
View Case Study
$14.6M
Total Funds Raised
Fight MND
Record-breaking online merchandise sales, in search for a cure for Motor Neurone Disease (MND).
View Case Study
BRINGING IT TOGETHER
Integrations & technology
Your customers are looking for the easiest route to find what they need. This means your ecommerce platform & digital marketing must create as few points of friction as possible to ensure smooth nurturing towards conversions. Keeping every aspect of the user journey as connected as possible is key, but it also helps you obtain the vital data and streamlined operations to build successful campaigns. Business owners and marketers can obtain far more insight into your target market and their behaviours in relation to your brand when websites, social pages, and other digital platforms are linked.
Regardless of your platform, our team at Clearwater can setup and manage a range of integrations, including payment gateways, analytical tools, customer relationship management (CRM) software, warehousing and fulfilment applications, and the variety of marketing tools accompanying your campaigns. Together, this makes it easier for your website visitors to become customers, and for your business to develop marketing campaigns improved through conversion rate optimisation.
CAPTIVATING EMAIL
Grow revenue with email marketing
Email marketing continues to be one of the most lucrative campaigns available to retailers and ecommerce store owners. Almost all Australians possess at least one email address, and frequently prove happy to offer them to businesses either in online transactions, or in exchange for valuable content, building high-performing databases via lead-generation tactics.
Our email marketing specialists can set up your campaigns on your preferred platform and handle integration to your existing online platforms. We then design and develop targeted email campaigns and sequences built upon database segmentation. Based on the actions of your existing customers and website visitors, these automated processes will assist in keeping your brand front of mind with potential buyers, showcase new products or promotions, recapture business through abandoned cart reminders, and much more, all without you having to lift a finger.
WHAT WE DO
Mapping your user's path to purchase
Every brand's customer journey and path to purchase is unique. We craft bespoke strategies considering all your customer's touchpoints, including but not limited it:
1. Awareness: Customer comes into contact with your brand for the first time via social media ads, search ads, SEO & more.
2. Consideration: Customer is remarketed to with, social media, video or search ads.
3. Intent/Evaluation: Customer is considering a purchase and further researches your brand and/or compares you to competing products via Google Shopping ads, online reviews & more.
4: Sale & beyond: Customer loves what they see and completes a purchase. Begin post-purchase customer experience strategy with immediate cross-sell product recommendations, email marketing, review requests & more.
Initial awareness is raised with ads
Prospect is remarketed to
Product is further evaluated or compared with competitors
Purchase is completed
We've worked with some great brands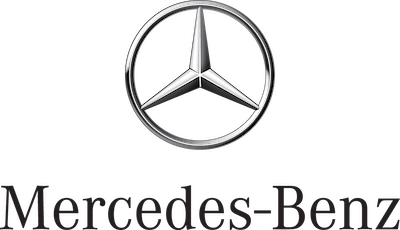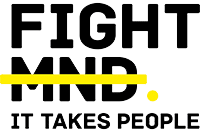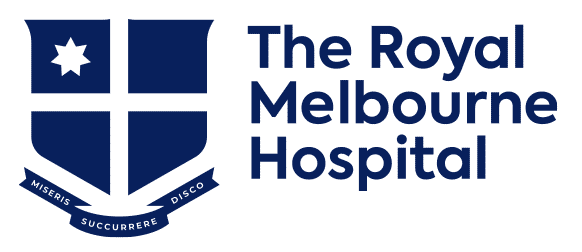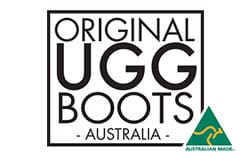 Your Questions Answered
Common ecommerce marketing questions
I'm new here. What exactly is Ecommerce?
Business is shifting online in anyway it can, but none more so in the retail sphere. 'Ecommerce', as a term, refers to businesses making their product ranges available on the internet via websites and other digital platforms. Where consumers once had to venture out to shopping centres, high streets, or boutique locations to shop for their goods, now they can simply search on their laptops or smart devices and directly find whatever they are looking for from a range of suppliers. Transactions typically do not only include the transfer of payment and products, too, but also key data surrounding the customer, including contact information and their demographics.
This is obviously a highly desirable alternative to the brick-and-mortar model for retailers, given the reduction of overheads, the wider reach, greater customer convenience, and improved insights into buyers for more targeted marketing.
What is Ecommerce Marketing?
Ecommerce is a lucrative business model for retailers, largely because it expands the potential reach of business's potential customers. Unfortunately, this has elevated the amount of competition, often saturating industries and leaving many newcomers overwhelmed and unsuccessful.
Ecommerce marketing takes the form of various campaigns and actions founded on insights surrounding your target market to build awareness of your brand, encourage engagement and interest for your content and products, and ultimately capture and retain new customers. Every marketing strategy will be different, utilising the digital channels available in a unique way to best drive qualified traffic and communicate with audiences throughout the buyer journey. This could be through search engine optimisation (SEO), social media, pay-per-click (PPC), content marketing, email, and much more.
How does Ecommerce help physical retail stores?
Put simply, ecommerce helps physical retail stores by removing the 'physical' limitations and expand their operations to engage with a larger potential audience. For example, stores constrained by brick-and-mortar locations can only deal with customers living or visiting within their limited service areas, whereas moving their operations online would open them up to not just neighbouring suburbs or cities, but the entire world if they wished it.
Physical stores also means owners must contend with a finite amount of shelf space. Online retails stores, however, allow owners to instead opt for widespread storage systems and have the freedom to stock and sell as many products as their resources and consumer demands allow.
Lastly, it is difficult for physical retail store owners to learn about their customers without direct conversation, and not everyone has time for that. Ecommerce stores gather crucial information on consumers by default during their transactions, informing owners where their customers live, their behaviours when interacting with digital platforms, and what marketing channels work best to attract and convert them.
How does ecommerce increase sales?
Modern business is about working smarter, rather than harder. And with ecommerce becoming the modern way for retailers to conduct their operations, increasing sales and overall revenue is rooted in the sophisticated analytical tools consistently collecting buyer insights, and the seamless usage of those insights in targeted marketing strategies to improve the process.
Ecommerce, and more particularly ecommerce marketing campaigns, allow retailers to establish direct promotional efforts to drive more engaged traffic to your website from a far greater pool of potential customers, informing owners on how best to structure their digital presence and transform that traffic into conversions.
How much does ecommerce marketing cost?
Another of the benefits behind the ecommerce business model for retailers is that marketing can cost as much or as little as you would like to invest. At Clearwater, our specialists recommend to first look at your goals and the timeframes at which you want to achieve them. From here, we can build a strong strategy centred around using the optimal platforms and tactics to work towards your business's objectives within your available budgets.
To learn more about how to develop an ecommerce marketing strategy, contact our specialists at Clearwater today.