Social media marketing built for your audience
Whether your aim is to augment your brand awareness, bolster customer engagement, enhance sales figures, or expand your customer base, our comprehensive suite of social media marketing services is designed to help you reach these objectives.
We believe in the power of connection, the magic of captivation, and the value of engagement. Our campaigns, tailored to your brand's unique identity and audience, fuse a data-driven focus with unparalleled creativity, resulting in tangible conversions.
We begin by immersing ourselves in understanding your brand and target audience, aligning all our efforts with your specific goals and objectives.
As part of our robust social media management and advertising services, we utilise platforms like Facebook, Instagram, and LinkedIn, renowned for their precision in hyper-targeting. This bespoke, nuanced approach enables us to build resonating connections with your audience, designed for short, medium, and long-term engagement.
What's more, all our efforts are conscientiously aligned with your marketing budget and investment, ensuring a well-balanced approach to your social media strategy.
So, what does this all mean for your brand? Quite simply, our strategy offers your brand a strategic and executional capability, providing an end-to-end managed service that will integrate seamlessly with your business and team.
Paving the path to purchase
We understand your customer journey
1. Awareness: Your brand is introduced to your target audience for the first time. Building brand awareness is the process of creating this initial recognition and introduction to your brand to an entirely new audience.
2. Interest: Your target audience is aware of your brand and the goal is to build interest by cultivating and nurturing a closer relationship, familiarity and affinity to your brand.
3. Consideration: Your audience is now the decision making stage and considering whether to make a purchase or taking a specific action. In this stage, messaging moves towards a stronger and more specific call to actions.
4. Action: Your audience has taken action towards becoming a customer, client or taking a specific action. Depending on your business model, this maybe an online purchase, an enquiry form submission or arranging a meeting/appointment for your services.
Our approach
Our Comprehensive Social Media Strategy Approach:
Our team doesn't just manage social media – we immerse ourselves in it. By conducting an in-depth audit of your existing social media footprint, we can ascertain where your strengths lie and what areas require enhancement. We pair this analysis with a sharp evaluation of your competitors to benchmark your brand's position in the digital landscape.
Once we've gathered all the necessary insights, we get to work on constructing a bespoke social media strategy, built to reflect your brand's unique personality and ethos. We bring this strategy to life through regular posts, meaningful engagement, and real-time monitoring. Lastly, our approach isn't set in stone – it's dynamic. We adapt and evolve based on performance metrics and the ever-changing tide of social media trends, guaranteeing your brand's continued relevance and resonance.
Platform-Specific Services – A Tailored Approach:
We recognise that no two social media platforms are identical. That's why we specialise in creating tailored strategies that cater to the unique characteristics and audience of each platform.
Whether you need a series of engaging posts for Facebook, captivating visuals for Instagram, sophisticated content for LinkedIn, or cutting-edge tweets for Twitter, our team has the expertise to deliver.
We thrive on utilising the inherent nuances of each platform to amplify your brand's voice and maximise your reach.
Crafting Captivating Content – Your Brand's Voice Amplified:
Our team of creative specialists at Clearwater are adept at bringing your brand to life on social media. We generate and collate high-quality content that not only aligns with your brand's essence but also kindles a connection with your target audience.
With our tailor-made graphics, compelling copywriting, and curated industry content, your social media channels will stand out from the crowd. Above all, we ensure consistency in your brand's voice across all posts and interactions, forging a robust and recognisable brand identity.
Transparency Through Analytics and Reporting
We place a strong emphasis on transparency and accountability. We furnish you with comprehensive analytics and regular reports, tracking vital metrics such as follower growth, engagement levels, website traffic, and conversion rates.
But these insights don't just sit in a document – we utilise this invaluable data to inform and refine our strategies, optimising your performance and maximising your ROI. Our conviction in data-driven decision-making powers our commitment to delivering the best outcomes for your brand on social media.
Awesome content
What can we say, we dig creating awesome content…
Awesome content
What can we say, we dig creating awesome content…
Mustela – Facebook Engagement Post
Our content creation team produced this stop-motion animated gif to celebrate Easter, using the brand's key ingredient and unique product selling point as the inspiration.
Collarts – Snapchat Video Ad
As one of the first Australian agencies to utilise Snapchat's new self-serve advertising platform, we created video ads for all Collarts courses to optimise views and brand awareness, with a pre-populated form fill at the swipe up action to encourage conversions.
University of Melbourne – Facebook Canvas Ad
This Facebook ad was created for University of Melbourne and is optimised for website traffic. The aim of the canvas is to showcase a series of blog content The University created to promote their new online course.
The canvas landing page provides an opportunity for target student demographic to read an article of their choice and convert as a lead on the end landing page.
Client testimonials
The results are in.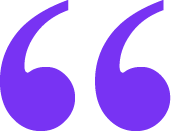 Clearwater has demonstrated a knowledge of our audience and of us as a business, with the ability to move, change and pivot mid campaign if we need to.
- Jesse Howes
Marketing Campaign Manager - COLLARTS
Clearwater has demonstrated a knowledge of our audience and of us as a business, with the ability to move, change and pivot mid campaign if we need to.
- Jonson Joe
Marketing Campaign Manager - COLLARTS
Social tech stack
We work with all your social tech
Our social media specialist team's knowledge spans wide across a diverse range of social mediums, applications and reporting channels. And if it's something out of left field - we'll learn it
Social questions answered
Common questions we get
What is Social Media Advertising?
Billions of people around the world are spending hours of their days glued to social media accounts. Facebook, Instagram, LinkedIn, TikTok – the number of platforms is growing every day. And with this much attention available, it has become the perfect vehicle for businesses to position their brands before potential customers. Social Media Advertising is a variation of digital marketing available to businesses upon which they use paid ads to place their products or services on the newsfeeds of their target audiences.
How does Social Media Advertising work?
Unlike organic social media marketing, where businesses use the platforms available to them to post free, valuable material to engage and grow their following, Social Media Advertising is a more direct approach with a budget placed behind advertisements. Your capabilities will vary based on the platform you choose to employ, but one key aspect that will be available to you is the audience research and targeting. Once you have created your social media ad, you will then be able to use the data collected on that platform to ensure it is seen by your target audience, based on demographics such as where they live, their interests, and their history engaging with other businesses. Social ads operate on what is known as a pay-per-click (PPC) model, where businesses are only charged once someone clicks on their ad.
Why choose Social Media Advertising for your business?
Given the amount of usage social media platforms can generate from users from every walk of life, the greatest asset available is the data they collect. If a business takes the time to map out their target market, and understands their ideal customer, then Social Media Advertising can help them to speak directly with these people in a way never before possible. Given the ability to apply a budget that is appropriate to your business, simple analytics to review performance, and quick, real-time results to allow constant refinement, this is an avenue of digital marketing capable of delivering the highest return on investment than any other channel.
How much does a Social Media Advertising campaign cost?
Rather than asking how much a Social Media Advertising campaign costs, it is more prudent to weigh up your goals against your available investment. The pay-per-click (PPC) model means you will only pay when someone actually clicks on your ad, but the resources you apply behind these can vary depending on the competitive nature of your industry and the audience you are targeting. It is far more practical to give context to your investment by first outlining what it is you are looking to achieve, how quickly you need to achieve it, and placing the appropriate resources behind your campaign in order to make that a reality.
Success then follows with the refinement of your Social Media Advertising campaigns. When you are new to the practice, it can be hard to know exactly how to optimise your campaigns, so it requires less budget to acquire customers or qualified leads.
Which social media channel converts best?
The social media channels you use to convert users into customers isn't nearly as important as the strategy you employ to do it. And any good strategy starts with identifying who you are trying to target. For example, you will not use the same tactics on Facebook to win over users on LinkedIn. Sometimes it is crucial to be highly active across multiple channels to deliver real social proof to potential customers. When you work with the Social Media Advertising team at Clearwater, we take the time to develop a clear roadmap on how to achieve your specific goals across the channels available to you, focusing more on the actions and efforts the convert best, as opposed to the specific channel.
How to select an agency to manage my Social Media Advertising?
Organic social media marketing can feel quite safe, as you only need to invest your time to get results. Moving into paid advertising across multiple social media platforms can therefore be daunting, as you are having to allocate larger amounts of resources in order to chase a higher return on investment in the future. That is why it is so crucial to partner your business with a Social Media Advertising agency who knows how to get you results.
If you are having difficult selecting the right agency for you, ensure you find a partner that begins by creating a unique Social Media Advertising plan for your business and goals – there are too many cookie-cutter solutions in circulation which won't deliver the results you need.
You will also need an agency clear on how they measure performance. When you invest your resources behind any form of advertising, there is no room for guesswork, so you should receive clear, frequent, and fully transparent reporting demonstrating a return on investment from your campaigns. The key is to research and engage with an agency you trust to propel your business before a target audience ready to make the most of your products or services.
Is Social Media Advertising better than Google Ads?
Social Media Advertising and Google Ads are both powerful tools to promote your brand in front of a targeted audience ready to engage with your business. The performance of campaigns in converting these audiences will depend on how skilfully it is built and optimised. While every business and industry is different, and therefore will experience varying levels of success across the available channels, each platform has its place within a well-rounded digital marketing strategy and should be utilised to ensure all members of a target audience are being adequately reached.
What are common issues with Social Media Advertising?
Social Media Advertising works best when a strong strategy is built on top of a target audience and clear goal setting. Common issues spring from campaigns created without a clear purpose or direction, having budgets and resources wasted by going to broad with their approach. The key skill and benefit behind Social Media Advertising is the wealth of data collected by the platforms, allowing businesses to target their audiences with more success than ever before. Unfortunately, many feel like selecting a refined niche might limit their potential and opt for casting a wider net. This actually wastes your budget placed behind your campaigns on audiences not looking to convert. Keep the focus on your ideal customers to ensure every dollar is well spent towards converting engaged customers.
Why is Clearwater the best Social Media Advertising agency in Australia?
Clearwater Agency is an Australian owned and operated, providing digital services to Australian businesses, large and small. We are based in Melbourne and work with businesses Australia wide, including Sydney, Brisbane, Perth, Adelaide and Hobart.
To achieve success with Social Media Advertising means crafting a profile and ads campaign that outperforms your competitors time and again. It means showing more value to your target audience to interrupt scrolling on their feed and make them consider your brand. And with the saturation of content available across the many social platforms in circulation, this can be extremely difficult.
The Social Media Advertising specialists at Clearwater take our clients to the next level by building a service around research and targeted demographics, determining when and where it is best to allocate your resources for the ultimate return on investment.