Google Ads campaigns built for your customers
We pride ourselves on our expertise in providing data-driven Google Ads management with a strong focus on the metrics that truly make a difference. We understand that every business is unique, and as such, we take a customized and tailored approach to our services. Our team of highly skilled PPC specialists is committed to working closely with you, understanding your specific business goals and objectives, and collaborating to craft a bespoke PPC solution that is perfectly aligned with your needs and aspirations.
Whether you're aiming to drive eCommerce sales, expand your customer base, or achieve other specific objectives, our data-centric management service is designed to deliver exceptional results for your business.
Achieving targeted return on investment and margins requires a strategic mindset, meticulous research and analysis, and technical proficiency – all of which our team excels in. We leave no stone unturned in understanding your business landscape, conducting in-depth market research, analysing competitor strategies, and identifying key opportunities to drive your business forward. Through continuous monitoring, testing, and optimisation, we fine-tune your campaigns to maximise their effectiveness, ensuring that every dollar you invest generates the greatest possible return.
At Clearwater Agency, our Google Ads agency and dedicated PPC specialists in Melbourne measure success by one primary metric: the success and growth of your business.
Complex simplicity
We focus on the metrics that matter
We focus on the metrics that matter to your business and not vanity metrics such as impressions, clicks and ad positioning. We understand that the most important metric is that of the growth and success of your business. We drive highly transactional traffic, improve conversion rates on your landing pages, increase your customer engagement and focus on exceeding your target ROI.
As PPC marketing and advertising is one of the most measurable digital marketing channels, we utilise, various ad networks, ad types and platforms, focusing on your target audience along each stage of the customer journey. SEM (search engine marketing) provides effective short term results via immediate traffic, improved ROI and effective audience targeting and medium to long term results with measurable and trackable activity and performance.
Working with brands you know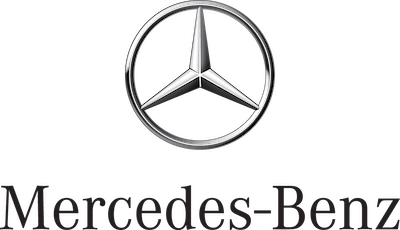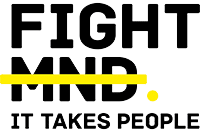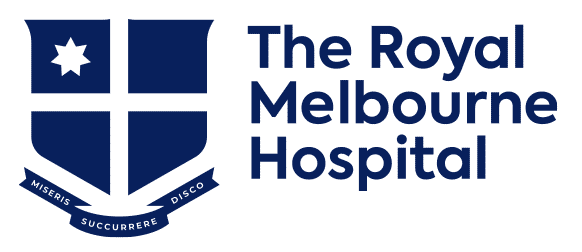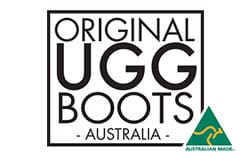 Paving the path to purchase
We create the right path for your audience
We provide data-driven Google Ads management focused on the metrics that matter. Your business is unique and so is our approach. Our PPC specialists will work closely with you to determine your business goals and objectives to develop a bespoke PPC solution. Whether you need to increase your eCommerce sales or need to acquire new customers, our data-centric management service is tailored to your business. We are platform and channel agnostic, allowing us to create high performing PPC campaigns regardless of your media spend by utilising the most effective approach for your business and industry. Successful pay per click advertising requires a strategic approach, thorough research and analysis, and technical expertise and capability to achieve targeted ROI and margins.
Our Google Ads agency and PPC specialists in Melbourne measure our success by one simple metric, the success and growth of your business, treating every dollar we spend for you, as though it was our own.
Thorough Keyword Research:
We understand the vital role of effective keyword research in maximizing your visibility. Our experienced SEM team utilizes state-of-the-art tools and techniques to identify high-potential keywords that will propel your website to the top of search engine results. By targeting the right keywords, we ensure that your brand reaches the most relevant audience, exactly when they are searching.
Engaging Ad Copy:
Our copywriters excel at crafting compelling ad copy that captures attention and entices users to take action. With a deep understanding of your brand's voice and your target audience's preferences, we create ad copy that resonates and stands out from the competition. By using persuasive language, compelling calls-to-action, and highlighting your unique selling points, we ensure that your ads generate the desired click-through rates.
Precise Targeting for Maximum Impact:
We believe in the power of precision targeting to deliver your ads to the most receptive audience. Our SEM experts employ advanced targeting options to reach users based on demographics, locations, and interests. Through careful analysis of user behavior and data, we fine-tune your campaigns, minimising wasted ad spend and maximising conversions. Whether you're targeting a specific geographic region or a niche market, our team possesses the expertise to optimise your campaigns for maximum impact.
Continuous Optimization for Optimal Performance:
SEM is an ongoing process that requires constant monitoring and optimisation. Our team at Clearwater Agency is committed to ensuring that your campaigns consistently perform at their best. Through data-driven strategies and meticulous analysis, we identify areas for improvement and make the necessary adjustments to enhance the performance of your campaigns. By continuously optimising your SEM efforts, we help you achieve the highest return on investment.
Seamless Integration with Your Digital Marketing Strategy:
We understand that the true power of SEM lies in its integration with other digital marketing channels. At Clearwater Agency, we collaborate closely with our SEO, social media, and content marketing teams to create a comprehensive and cohesive digital marketing strategy. By aligning your SEM efforts with your overall marketing goals, we amplify your brand's visibility and drive qualified leads across multiple channels.
Transparent Reporting and Analytics:
Transparency and accountability are core values. That's why we provide you with comprehensive reporting and analytics that offer valuable insights into the performance of your SEM campaigns. Our reports highlight key metrics, trends, and actionable recommendations, empowering you to make informed decisions. We also maintain open lines of communication, providing regular consultations to discuss campaign progress, address any concerns, and explore new growth opportunities.
Use our free tool to gain better visibility around your Return On Ad Spend (ROAS) and Cost Per Acquisition (CPA). These tools are incredibly helpful when defining what the benchmarks need to be for sustainable advertising.
For every dollar you spend you get back:
$0.00
Average cost to acquire a sale:
$0.00
Advertising tech stack
We've mastered your ad tech
Our advertising specialist team's knowledge spans wide across a diverse range of ad platforms, tools and reporting methods. Whether it's new or classic - we're all over it.
Comparing platforms
Showdown: Google vs Microsoft
Google Ads management provides a suite of ad formats and targeting that can allow you to capitalise on customers searching for your product or service. Taking a strategic approach in how you build your ad campaign will guarantee you are getting the best ROI for each dollar spent.
What the stats say:
Google Ads convert 50% better than organic search results
Google Ads results receive 65% of the clicks that started with buying keywords, while organic results only receive 35%
69% of searchers that result in a mobile call to a business are straight from Google Search.
Formerly "Bing" Ads, there are many reasons to start incorporating Microsoft search advertising into your digital marketing strategy. It actually makes up 15% of total searches in Australia, has less competition and therefore a lower cost per click.
What the stats say:
Bing handles 6 billion searches per month
Average cost per click is $1.54 vs $2.69 on Google
Bing ads have an average conversion rate of 10.39% vs 8.65% on Google
Discover the power of Microsoft Ads for your business today.
Your questions answered
Common PPC questions.
What are Google Ads?
Where search engine optimisation (SEO) is the act of making your website rank higher on Google search engine results pages, Google ads are the paid alternative. Rather than adjusting various elements on your website, maintaining outreach and referral networks, and releasing constant content marketing, the Google Ads platforms allows you to create online ads with targeted keywords around your products and services and push them forward on a bidding system. This is known as pay-per-click (PPC), meaning when someone searches for a keyword and clicks on your ad, you then pay a specified amount. It is a far more direct method to getting your site link to the top of Google search engines.
What businesses should use Google Ads?
The beauty behind Google Ads is that they are placed directly before searchers already with the intent to buy. Once the ad has been built it is ready for budgets to be placed behind it and set live. And you don't need to have a certain timeframe behind your business in order to obtain a position on the results pages. This makes Google Ads a highly viable marketing tactic for any type of business, both new and established. With such speedy results, you can also use the platform to build fast insights for refinements in order to maximise ROI as quick as possible and begin scaling to new levels of success.
How do Google Ads work?
Google Ads run like an auction system. You build an ad and enter the keywords you wish for it to be presented under once a user enters it into the search engine, and then allocate a bid you are willing to spend on that ad. Paired with your Quality Score and the relevance of your ad to your landing page and selected keywords, the search engine will then review whether you 'win' the auction. If so, you will pay an amount every time someone clicks on your ad from the search engine (known as pay-per-click or PPC).
How much does Google Ads cost?
Google Ads can cost as little or as much as you would like – it really all depends on your goals. With the pay-per-click (PPC) structure, the amount you invest can fluctuate based on your available budget, the amount of traffic you are trying to generate, and the timeframe in which you are trying to generate them. This can be a fluid amount, and when you partner with a reputable agency to handle your Google Ads management, the area of focus will be creating and refining ads that convert the generated traffic at a higher volume, resulting in a greater return on investment. This can take a considerable amount of research, development, and testing, which is why management will also have a price attached to it, given the amount of work involved in operating campaigns to achieve your goals. If you try to save money on agencies offering less in management fees, you will receive less work on those campaigns, as well as a higher likelihood on tactics going against Google's ad management guidelines, creating a poorer overall result from your investment.
Why should I use a Google Partner?
If you are looking to receive the best out of your Google Ads campaigns, you need to work with the best, and that means a Google Partner.
An agency is awarded with the Google Partner certification when they have demonstrated expertise with Google's suite of Ad products (display, search, video, mobile, and shopping). It is important to work with an agency who is a current Google Partner as the ad products will frequently change, meaning they have kept up to date with any evolving trends or best practice methods. This also refers to Google's range of tools and analytics platforms. Combined, this skillset will leave an agency partner as the best placed to advise you on how you should be spending a budget with your Google Ads campaigns in order to achieve your goals.
Where do Google Ads appear on search engine results pages (SERPS)?
Google search ads will appear either directly at the top of SERPs, or at the bottom after the organic listings.
How do I track the return on investment from my Google Ads?
There are several methods for tracking the return on investment generated by your Google Ads campaigns.
If you are working with Clearwater – then there's no need to fret! We provide consistent, transparent, and easy to understand reporting clearly demonstrating the performance of your campaigns.
If not, there are several metrics you can review to gain insight into the ROI of campaigns. Click through rate (CTR), for example, outlines the amount of people who have seen your ad on the search engine and clicked on it to learn more. Also consider reviewing your Quality Score, which shows how Google views your ads, and is built upon a mix of landing page performance, keywords, and other elements. Analysing cost per conversion (CPC) will also give you insight into how much you are having to spend in order to obtain a new client. Lastly, use the information available in Google Analytics or Ads interface for more understanding into your campaign performance.
What is PPC?
Pay-per-click (PPC) is the pricing structure where a business pays for their advertisement every time someone clicks on it. As Google Ads works on a bidding structure, users allocate a maximum amount they are willing to pay, and if they 'win' the auction for the ad, will have their ads displayed until that budget is exhausted.
If my competitor clicks on my ad, will I have to pay?
This duplicitous act is called 'click fraud', and unfortunately is not uncommon within competitive industries. Google does have several methods to circumvent this practice, however, such as when a bot has been created to repeatedly click on an ad to exhaust your budgets. Google can block the activity and punish this IP address, saving you from paying for those artificial clicks. You can also manually block clicks from particular IP addresses attached to competitors to further protect yourself from this tactic.
How will GST affect Google Ads?
By law, Google must apply a 10% GST charge on all services, including the Google Ads product. This will be added to your account after you have allocated your budgets and should be treated with similar tax implications to other transactions based on whether you are registered for GST (we recommend speaking to your accountant should you have any further queries).
Does Google Ads affect SEO?
Google Ads and SEO play in the same space, so it is only natural to question if one affects the other. The answer is that Google Ads won't have any direct effect on your SEO performance. The amount you spend on your campaigns will not boost rankings by association. They can, however, work in partnership to boost the performance of your wider digital marketing strategy. SEO takes time to take hold and start delivering consistent results, whereas Google Ads provides a more immediate alternative. Pairing these together can allow you to drive traffic to your website while SEO is still building, allowing your business to gain insights and start refining user experience to hold the attention of visitors. This data drawn from your ads will therefore benefit your SEO throughout your target landing pages and keywords, boosting performance at an accelerated rate (identifying ad copy that works, keywords that are most valuable, and so on).
Why is Clearwater the best Google Ads agency in Australia?
Clearwater Agency is an Australian owned and operated, providing digital services to Australian businesses, large and small. We are based in Melbourne and work with businesses Australia wide, including Sydney, Brisbane, Perth, Adelaide and Hobart.
Google Ads take a lot of focus and commitment in order to obtain real success. Every day, Clearwater's Google Ads specialists build and maintain thousands of high-performing campaigns for clients of every size in a range of industries. We are proud Google Partners and know how to properly allocate a budget and the time spent optimising for results, because we put our clients and their goals at the heart of everything we do. With this guiding us, we operate with absolute honesty and transparency, keeping you informed on not only what we are doing with your campaigns, but frequently reporting on the outcomes for you to see return on investment.  Combined, this has created a long list of satisfied clients, and a perfect 5.0 review score on Google.