We know digital
Complex simplicity
Improve your visibility, increase your revenue.
Google shopping provides a platform to improve the visibility and accessibly of your online business. The power and benefits of the platform can help you transform your ecommerce business by providing a channel that offers marketers the ability to target their audience with "purchase" intent.
Google shopping listings offer more than traditional text based ads, consisting of images (thumbnails of products), headline, price, product rating and brand name. Moreover, these listings appear at the top of the search results providing greater visibility for your brand.
Clearwater provides campaigns that blend strategic, technical and creative flair to maximise your ROAS and boost your eCommerce revenue.
Key benefits
Why your business needs Google Shopping.
Increased qualified traffic & leads
Google remarketing provides one of the most cost effective marketing channels for your business that will lead to lower CPA, improved ROI and maximisation of your marketing budget and spend. The cost per click, impression rate and visibility for your brand can be staggering.
Higher click through rates & lower CPC
Remarketing will help improve your online conversion rates by reconnecting with an audience that has already engaged with your website, providing an effective way to reengage, reconnect and nurture them back to product or service offering.
Easier setup & management
Google remarketing provides a staggering cost effective advertising option for your business. With cheaper CPC, impressions and the ability to have your audience keep you top of mind. Remarketing can provide exceptional returns and improve your bottom line even with a modest marketing budget.
Better user experience & visual appeal
Remarketing will put your brand front and centre and top of mind for your audience, providing increased visibility and improve brand recall. This includes ads providing a reminder of a message original found/seen on your website by placed on websites across Google and partner websites.
Traffic with "purchase" intent
Connect with your audience with hyper focused targeting, providing the ability to connect and reengage at a higher rate by utilising specific audience lists with tailored and targeted messaging. Effective connectivity and alignment between users and message can dramatical improve your conversion rates and ROI.
Multiple results in search engine
Discover the benefits of remarketing with one of the most powerful tools in your marketing arsenal, retargeting abandoned cart users and customers. Speak directly to this audience and nurture them back to your website to complete their purchase/transition. Targeting users that have abandoned their shopping cart is critical for eCommerce success.
Outcomes
What does this mean for your business?
Clearwater will provide effective optimisation of all your shopping listings. We ensure that your listings are relevant to your target audience leading to a better return on ad spend, conversion rates and ultimately online sales and revenue.
Partnering with an agency can allow you to focus on your business and inject both strategic, technical and creative capability into your business and marketing campaigns in a cost effective manner.
This includes; Google Shopping account setup, feed creation and optimisation, bid management, campaign management, monitoring and comprehensive performance reporting.
Product feed optimisation
Creative product listing
Remarketing
Revenue growth
Working with leading brands like yours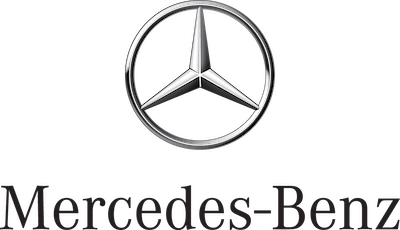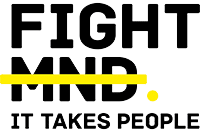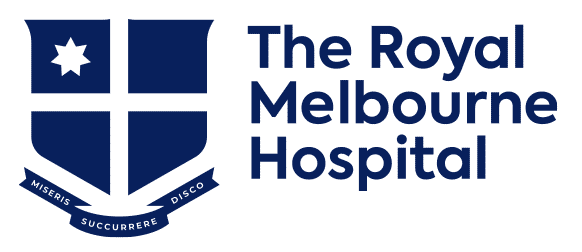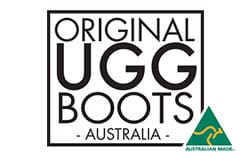 Your questions answered
Common Google Shopping questions.
What is Google Shopping?
Google Shopping (previously known as Product Listing Ads) is another Google Ads product allowing businesses to insert visual listings of their product offerings directly into search results pages, or under the dedicated 'Shopping' tab available on Google's search bar. This makes it even easier for clients to gain insight into your product range before they even land on your site. Beginning on the Google Merchant Centre, users upload their individual product feeds before linking it through to a Google Ads account. When a search engine user enters a keyword, Google will scan the Merchant Centre database for the most relevant answer to display. Once someone then clicks on the ad, they will be directed back to the product in question available on your website.
How do I build a Google Shopping campaign?
Building a successful Google Shopping campaign rests on two areas: creating your product listing, and then proper segmentation. Your product listing will consist of what your business offers and will need to be perfectly optimised to be seen as the right answer to users' search queries. This means crafting a clear product description, selecting a high-quality photo, applying the right price range, attributing the right colour and sizes – every detail can either work for or against you when it comes to users clicking through to your site.
What businesses should use Google Shopping?
Whether you are a brick-and-mortar store looking to take your product range online, or a completely digital ecommerce store, Google Shopping is an effective marketing platform for any business selling products from their website. In previous years, brands would have to go to far greater lengths to attract users to their website, simply for them to review their products. Now, shoppers are already primed for purchase by searching for items within your product lines and knowing exactly what they want when they click on your ad, making them some of the warmest leads possible.
How much does Google Shopping Cost?
Google Shopping, like other Google Ads products, is a flexible marketing model allowing you to invest as much or as little as you want. The key components for determining costs will be your goals, how fast you want to achieve them, and the available budgets you have in a given period. Shopping ads have helpful features leaving it simple to set budgets against campaigns and making fast adjustments whenever you need (for example, if your business has a goal of accelerated sales during busier periods, such as Christmas, you can increase the budgets behind your campaigns, and then reduce it back to normal levels in the new year). This is because Google Shopping also works on a pay-per-click (PPC) model, meaning you only pay when someone clicks on your ad. Once the budget you have allocated to a campaign has been exhausted, then the ad will no longer be shown, and you will not have to pay a penny more. The cost per click (CPC) can range anywhere between 30 cents, to a dollar, and maybe even more for competitive keywords. Through clever campaign structuring and segmentation, the budget behind each campaign is maximised to deliver the greater return on investment for your products.
How can Google Shopping help my ecommerce business?
Almost 80% of retailers are using Google Shopping to drive qualified traffic to their products for one simple reason: it works. Potential shoppers are always going to be in some phase of the buyer journey, and never before has that existed more than on digital platforms. Ecommerce stores succeed and fail on the amount of online traffic that can be generated and held on their website, meaning their marketing efforts need to be tailored specifically for this business model – and making Google Shopping a perfect place to start. These ads place your product line in front of engaged buyers looking for exactly what you are selling and can be exposed to your brand at scale compared with alternatives in the industry. By establishing a strong Google Shopping campaign with a viable, well-priced product, this can spell consistent success for your brand.
What is Google Merchant Centre?
Google Merchant Centre is the online platform available to retail stores and ecommerce businesses to place their products before potential customers using the search engine. When a user enters a keyword relating to a particular product, the Google Merchant Centre reviews the database of products to find the most relevant ads to list as options to select from. It is for this reason that creating a refined, well-structured Google Shopping campaign with a high Quality Score is so imperative, in order for Google to recognise your brand and product as viable to include in the shopping selection.
How can I measure the performance of my Google Shopping Campaign?
If you are working with the specialists at Clearwater, then you don't have to worry. We provide frequent, transparent, and clear reporting around the performance of your Google Shopping Campaigns to demonstrate performance and the associated return on investment.
If you are tackling building and maintaining Google Shopping campaigns on your own, there are several important performance indicators that you can review for key insights. The first is simply the number of impressions and clicks your ad has received from audiences. This gives you some insight on how often your ad is shown, and how appealing your ad is to get traffic from the search engine to your website. Cost-per-click (CPC) then shows the amount you are paying for each of these clicks, and will give you your first look at the financials of your campaign.
Now you want to start looking at those who converted. Conversion rates refer to the average number of conversions achieved per click of your ad. Cost-per-acquisition (CPA) is the financial metric behind this, indicating how much you are having to spend on your Shopping campaigns in order to make a conversion. Lastly, you can review your overall return on investment (ROI), which is a simple calculation of dividing the revenue received from your ad campaign by the total costs.
How long until I see results from my Google Shopping Campaign?
Google Ads products often require a brief period for review before they can go live (approximately one business day). After this is approved, your Google Shopping campaign will be ready to start generating traffic to your website. The kind of results you will see, however, will depend on the campaign structure and segmentation.
What are common challenges with Google Shopping?
Google Shopping is an incredibly effective tool – which unfortunately makes it an incredibly crowded place to promote your products. The most common challenge retailers and ecommerce stores face is standing out against their competitors to achieve the results they are craving. Simply having a campaign set-up won't cut it anymore when it comes to healthy sales figures. Google Shopping campaigns require an incredible amount of skill, consideration, expertise, and constant refinement in order to garner positive return on investment. This extends to bidding, as many people also make the mistake of failing to optimise the resources placed behind their ads. Google Shopping campaigns allow users to get to a specific, granular level with their efforts, allocating different budgets to different products, getting the most out of the items drawing the greatest attention and traffic to your website.
Why is Clearwater the best Google Shopping agency in Australia?
The specialists at Clearwater have been creating and refining Google Shopping campaigns since the beginning, and we have seen how this marketing platform has rapidly grown to become a staple in every modern retailers' strategies. We are passionate about analysing performance and making optimised adjustments to deliver the results your business needs for success, which is why we work hand in hand with you every step of the way. We are proud of this commitment to making our clients' lives easier and their dreams come true, demonstrated by our enviable 5.0 Google reviews score.