Expect more from your email marketing
Email marketing is a cornerstone of successful digital marketing campaigns, and is only growing in performance for businesses of all sizes. Approximately 96% of Australians will hold an email address, and as a nation, it is becoming far more commonplace to exchange them during online transactions.
With tailored development and targeting, businesses can raise awareness of their brand, products and promotions, build key relationships, and work towards driving more sales using email marketing campaigns.
With tailored development and targeting, businesses can raise awareness of their brand, products and promotions, build key relationships, and work towards driving more sales using email marketing campaigns. From initial design and development, to software integration and automation, Clearwater's team of email marketing specialists build customised, engaging templates to strengthen your sales funnel and ongoing marketing efforts, delivering greater return on investment.
EMAIL & AUTOMATION PLATFORMS
Platforms we love
We're generally agnostic as to which software you use for your email marketing. Recommendations are made based on indiviual requirements.
+ MORE
CONTENT PRODUCTION
The keys to captivation
Our comprehensive email marketing services span from initial strategy throughout to execution and ongoing management. We focus not only on your business goals, but the preferences and expectations of your target audience, aiding us in creating bespoke designs, engaging copywriting, and seamless development for better penetration within inboxes. Our teams hand code functional, responsive HTML emails that are tested across the most popular platforms, and adapt to however the end consumer is viewing it, whether it be on desktop, mobile devices, or on a tablet. We also develop a range of campaigns for both growing your email lists and targeting every element of a customer lifecycle, further building brand awareness, encouraging engagement, and nurturing those ready to make a conversion.
WHAT WE DO
Our email marketing expertise
Strategy
End-to-end technical roadmaps
Audience segmentation
Email sequence planning
Nurturing and list growth
Production
Email graphic design
Email copywriting
Custom email development
Technical
Platform setup & deployment
Setup of analytics & tracking
Integration into existing tech stack
Start an email project
TARGET EMAIL CAMPAIGNS
Customised list segmentation
Effective email marketing has the potential to exponentially grow your list of contacts and customers. As this number increases, however, standard templates distributed at mass will no longer bring the same return on investment, as audiences will be at different stages of the sales journey, or may vary in demographics, and need more tailored messaging to become engaged.
List segmentation is the process of splitting your email contacts into sub-groups based on their previous interactions with your business, their location, age, and other demographical factors. We build personalised email templates speaking directly to a sub-groups' identity and perspective. This bolsters the relationship between the public and your brand; recapturing their interest, and move closer to considering converting.
DEEP INTEGRATION
Cross-communication with your tech stack
Modern email marketing not only works well as a standalone strategy, but can be optimised further with integrations to a wide range of external applications. Our email marketing specialists ensure the platforms you are using are configured to consistently speak with each other to ensure the seamless sharing of key information and insights.
This could be across your website, social media profiles, or paid advertising activities, each consistently refined to help build larger lists, faster response times, and more refined, effective email marketing campaigns.
WHAT WE DO
Marketing automation agency
Wouldn't it be simpler if you could simply set up engaging email templates that can be automatically distributed should visitors to your digital platforms perform a certain action? Well, this is exactly what can be achieved with effective email marketing automation systems introduced to your campaigns.
Today's popular platforms have automation capabilities allowing us to craft targeted, responsive, and interactive email campaigns based on pathways that will be triggered by specific actions from digital visitors, such as downloading resources, completing a transaction, or submitting an enquiry. These emails can either be standalone messages, or work in a sequence that will continue until the recipient, again, responds with a predetermined action, ensuring you move closing to achieving your objectives. After the initial setup, all of this occurs without any manual effort, the platform continually performing all the directed actions entered by us at the start.
At Clearwater, we have a wealth of experiencing building automated campaigns for a range of clients, whether it be collecting previously missed sales through abandoned cart reminder sequences, promotional messaging to improve transactional values after purchases, or simple 'welcome' emails to greet new members to email lists. Our professional design, development and copywriting gives the impression all emails were sent directly from a member of your team, and we continually analyse the behaviours of your audience to refine these campaigns to ever-improve return on investment.
If you aren't quite sure what email marketing automation or sequencing you might need, there is no need to fret; we can conduct a thorough audit of your digital system and recommend the best solution for your business.
We partner with some great brands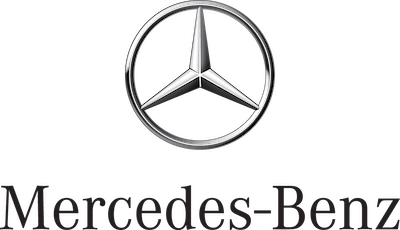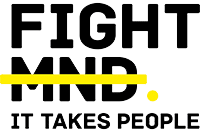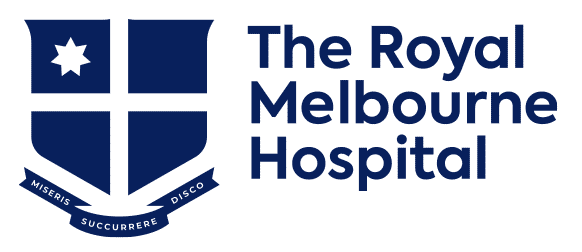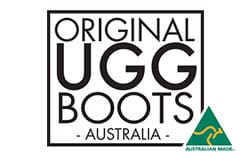 Let's grow the revenue from your email marketing together.
Get a comprehensive marketing audit plus a one-hour consultation with an award-winning strategist.
Can't wait? We're ready to talk now.
1300 796 122
Your question answered
Common Email Marketing questions