We know remarketing
Complex simplicity
Build brand recognition and maximise your online conversions.
Google remarketing is the ability to reconnect and target an audience that has previously engaged with your website. With studies showing that up to 98% of consumers do not make a purchase during their initial visit to a brand website and over 70% of users abandoning online shopping carts, it should come as no surprise that all businesses should be utilising the power and benefits of Google Remarketing.
When done correctly, it can provide business owners with staggering benefits, including building brand awareness, improving conversion rates and maximising marketing spend and ROI.
Partnering with an agency can provide your business with strategic, tactical, creative and execution capability to ensure you maximise the benefits of this powerful marketing channel.
Key benefits
Why your business needs Google Remarketing.
Maximise marketing spend & ROI
Google remarketing provides one of the most cost effective marketing channels for your business that will lead to lower CPA, improved ROI and maximisation of your marketing budget and spend. The cost per click, impression rate and visibility for your brand can be staggering.
Improve your conversion rates
Remarketing will help improve your online conversion rates by reconnecting with an audience that has already engaged with your website, providing an effective way to reengage, reconnect and nurture them back to product or service offering.
Cost benefits & your bottom line
Google remarketing provides a staggering cost effective advertising option for your business. With cheaper CPC, impressions and the ability to have your audience keep you top of mind. Remarketing can provide exceptional returns and improve your bottom line even with a modest marketing budget.
Build brand awareness & recognition
Remarketing will put your brand front and centre and top of mind for your audience, providing increased visibility and improve brand recall. This includes ads providing a reminder of a message original found/seen on your website by placed on websites across Google and partner websites.
Hyper-focused audience targeting
Connect with your audience with hyper focused targeting, providing the ability to connect and reengage at a higher rate by utilising specific audience lists with tailored and targeted messaging. Effective connectivity and alignment between users and message can dramatical improve your conversion rates and ROI.
Abandoned shopping carts targeting
Discover the benefits of remarketing with one of the most powerful tools in your marketing arsenal, retargeting abandoned cart users and customers. Speak directly to this audience and nurture them back to your website to complete their purchase/transition. Targeting users that have abandoned their shopping cart is critical for eCommerce success.
Powerful options
Powerful ad types & options
Remarketing with the Google Ads network provides multiple creative options and ad types. These include traditional types such as text based ads as well static images, animated images and video. Some examples of the types of campaigns types you can create include;
Display remarketing
Display remarketing provides the ability to target and market those users who have visited your website by utilising the Google display network. These ads are displayed on Google or its partner websites referred to as the Google Display network. Typically, this will be in the form of banner advertising and other strategically placed ads to maximise click through rate and visibility.
Dynamic remarketing
Dynamic remarketing allows you to target users that have visited your site by remarketing with ads of content or products that are most likely to interest your audience based on what they have viewed previously on your website. This includes includes any previous product purchases, demographics and top selling products and offers.
Video remarketing
Video remarketing allows you to show personalised ads to users across platforms such as Youtube and video partner sites based on their interests and interactions with your videos or channel. This can be a very cost effective channel and provides visibility and exposure to your brand across millions of users of the network.
Join these Industry-leading brands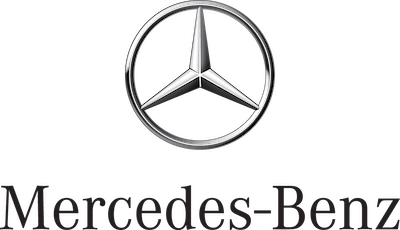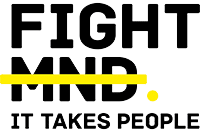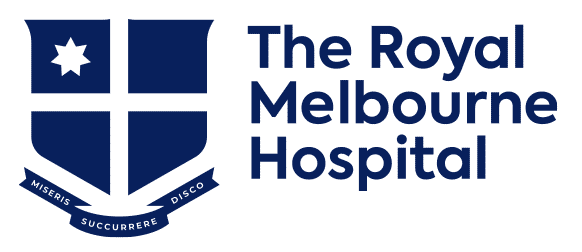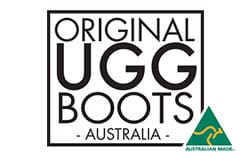 Partner with an agency that understands your business.
Clearwater will work with you to understand your business goals and objectives to create high performing, high converting and cost effective campaigns that will build brand awareness, improve conversions and keep your brand top of mind for your target audience.
Our approach brings the technical, strategic and creative elements together, providing our clients with high performing campaigns aligned to their marketing budget. We ensure that we follow best practice and that all marketing channels are integrated seamlessly into your digital marketing strategy to provide cohesive multi-channel marketing execution and management
Your questions answered
Common Google remarketing questions.
What is Google Remarketing?
Google Remarketing is another variation of the Google Ads products in which you can obtain a second chance at reaching potential customers. The benefit of Remarketing is that you are specifically targeting people who have previously demonstrated clear interest in your brand, but may not have been in a position to convert the first time. Remarketing gives users the ability to track each of the individual pages on their website for insights into how much time is spent on them without completing goals or converting, before displaying irresistible, relevant, high quality advertisements to help draw them back in.
How does Google Remarketing work?
With such vast potential for your business through Google Remarketing, it is remarkable that it only requires the simple addition of some code to the backend of your website. This pixel or 'tag' relies on browser cookies to make an accumulating list of visitors to be remarketed. These visitors will then continue to see display and banner advertisements of your brand on external platforms across the Google Display Network (GDN), Google Search Network and YouTube after their visit. This keeps your brand front of mind with people who have displayed an interest in your products or services and continues to engage them until they are ready to convert.
How will Google Remarketing benefit my business?
Digital marketing is about gently nurturing savvy online users through each stage of the marketing funnel, from brand awareness, to building interest and consideration, promoting conversions, and then maintaining relationships for better retention and advocacy. There are many opportunities for website visitors to drop off from this funnel, and so it is important to have efforts in place to recapture those who have fallen through the cracks.
Google Remarketing is designed to keep your brand front of mind with customers not quite warmed enough to convert. Seeing your ad in their peripheries continues to build trust and reminds potential customers or clients why they need to invest in you. This saves time and money repeating marketing efforts to 're-attract' these opportunities and garners a greater ROI in delivering a higher volume of engagement, leads and conversions.
How much does Google Remarketing cost?
As with other Google Ads products, the costs related to Remarketing will vary across every campaign. It is, however, widely known as one of the most cost-effective marketing avenues, given how it targets audiences who have already shown direct interest in not only your offerings, but your brand itself, making them much more likely to submit enquiries, convert, or complete a desired action.
What businesses should use Google Remarketing?
If you have a website attempting to drive sales or leads, then you are a business that should be using Google Remarketing as part of your wider digital marketing campaign. Remarketing is like adding extra layers to your funnel to catch the over-flow or spill-offs that would otherwise be lost from a website visitor's normal user journey. For a small investment, the overall ROI you enjoy can rises dramatically to give you a competitive edge within your industry in making more sales or generating a higher volume of leads.
Where are my Google Remarketing ads shown?
Remarketing ads can take a variety of forms, from texts, images, and even videos. Thanks to the Google Display Network and Google Search Network, your ads will be displayed across a variety of the other websites your potential customers visit (once they have first visited yours). This could be platforms owned by Google, such as YouTube and Gmail, but also public websites that have elected for Remarketing ads to be shown on their pages. This also includes a range of mobile websites and applications, too.
What is a Google Remarketing list?
A Google Remarketing list is how the platform knows who to target with your ads. These can be curated based on demographics and specifications so you can target ads more effectively, or other factors such as the time visitors spend on your website, the particular pages they visit (and therefore the products or services in focus on those pages), and where they are located geographically.
What is Google Dynamic Remarketing?
Google Dynamic Remarketing is more targeted to using display ads to users that refer solely to the offerings they have demonstrated interest in. These will be tailored ads directed to produce better converting campaigns, rather than relying on broader, more generic efforts that may not generate as promising results.
How long until I see results from my Google Remarketing Campaign?
Google requires a short period to review most Remarketing ads, but this is generally resolved within one business day. After that, your ad will be up and running ready to deliver results to your business!
Why is Clearwater the best Google Remarketing agency in Australia?
As proud Google Premier Partners, the specialist team at Clearwater are the gurus when it comes to everything Google Remarketing. With your particular goals and budgets at the heart of the bespoke strategy we develop for you, we continue building and refining the perfect ads, creatives and audience targeting to deliver a maximum return on investment. It is this dedication to our clients that why are proud to have developed an unmatched 5.0 score in Google reviews.