Getting online in style: Turning a 30 year old business into a retail powerhouse.
Background
How digital transformation lead to Lorraine Lea turning their 30 year old business into an online retail powerhouse.
Lorraine Lea partnered with CW for an end to end, integrated multi-channel digital marketing campaign. Their goal was to successfully transition from a predominantly offline retail homewares company to a significantly player in the online retail space.
Generate new stylists and party hosts leads (salespeople) to continue traditional event hosting / sales function model
Establish online presence with the launch of their new eCommerce website and business model for direct to consumer sales (eCommerce)
Create & establish brand awareness
Prior to partnering with Clearwater, marketing activity and audience targeting were predominately offline channels such as mailouts of product catalogues, event and host networking, word of mouth and other traditional channels. Their target audience was primarily regional and rural areas in Australia.
Migration of business model to a digital solution
Research and identification of existing and new digital audiences
Setup of ecommerce channels and reimagining end to end user experience
Creation of targeted messaging to cold, warm and hot audiences
Utilise a multi channel approach to target users at key points throughout their customer journey
Over 6 months we drove a 231% increase in new website users
Achieved an average Google Ads and Social Media ROI of 4000%
Achieved an average CPC of $0.42 per click across paid channels
620% increase in landing page views from ads
Increased ecommerce conversion rate by 101%
452% increase In website revenue
The Clearwater team have become an extension to our marketing team.
Anne Petracca - CEO
Key results
DRIVING
+452%
Increase in website Revenue
RESULTING IN
+4000%
Average ROI across Google & Social Ads
EARNING CLEARWATER
2
Industry awards
Awarded:
Best PPC Campaign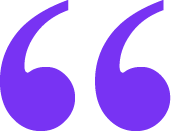 An excellent example of an older, more established business really applying digital marketing to do something really great. Specifically they (the Judges) were impressed with the fact that this was using a multi-channel strategy, even though they had a relatively low budget to do this.
APAC Search Awards Judges
Awarded:
Online Presence Breakthrough
It was an honor to additionally be awarded "Online Presence Breakthrough" for this client campaign during the SEMRush Search Awards Australia.
-Clearwater Team
Want to see your brand here? Reach out below to see how we can help.
Speak with one of our digital marketing specialists today.